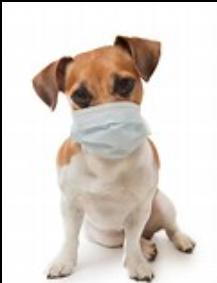 While we continue to provide the safest possible environment for our clients and their pets, there are special precautions that we will observe for drop off and pick up for 4Paws Resort.
1. When you arrive a staff member will come outside to your vehicle with a clipboard containing the necessary paperwork for you to fill out.
2. We will bring a lead to escort your pet into the facility, we ask that you then remove your lead and keep it for when you pick up.  Pets that are in transport carriers can remain in their carriers.
3.  After we escort your pet inside we will return to pick up the paperwork, your pet's supplies and answer any questions that you may have.
4.  Please bring your pet's food, and any medication that they will need.  DO NOT BRING ANY BEDDING.  At this time we will only use bedding provided by the clinic if you would desire for your pet.  We have comfortable blankets that are sanitized between uses for your pet's comfort and safety.  If your pet should not have any bedding due to chewing please let the staff know at time of drop off.
5.  Staff are required to wear face masks during interactions with clients for your protection.