WE OFFER PROFESSIONAL DENTAL CLEANINGS, EXTRACTIONS, FLAPS, AND CONSULTATIONS!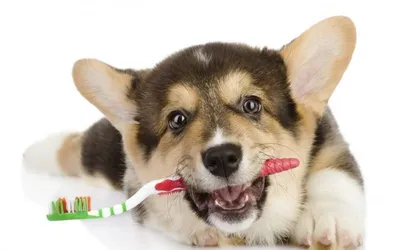 *93% of pets by the age of 3 years old have periodontal disease
*Clean teeth and dental care are critical to a pet's wellbeing and overall health
*Studies show that regular dental care can extend your pet's lifespan-by up to 2 YEARS!
Does your pet have BAD BREATH, DROOLING, OR DIFFICULTY EATING? These are a few signs that he or she may have an unhealthy mouth. Often, we forget that our pets need dental care just like we do! Over time, bacteria lead to, TARTAR BUILD UP, LOOSE OR DAMAGED TEETH AND BAD BREATH.
Dental hygiene is an important part of your pet's health, because dental disease can be associated with other serious health problems such as heart disease and kidney disease. But how do you know if your pet has a healthy mouth? Let us examine your pet's teeth and gums to help determine if there are dental issues. After a brief visual examination, we may recommend a more detailed examination (which will require a gentle sedation), a dental cleaning, or options for at home care.
We offer the latest technology in DIGITAL DENTAL X-RAYS so we can visually show you exactly where the problem areas are and then develop a plan of care to resolve them. We have state of the art DENTAL EQUIPMENT and HIGHLY TRAINED STAFF to provide the best possible care for your beloved pet! All dental care is provided while you pet is under gentle sedation and their comfort is first
priority during all procedures.