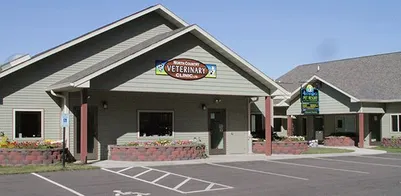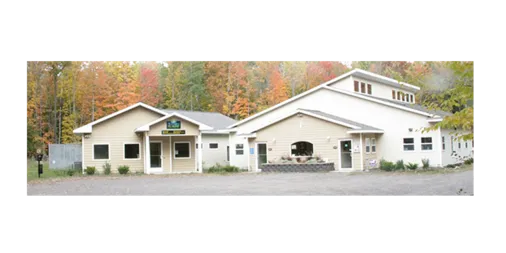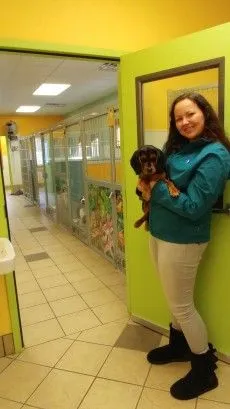 At North Country Veterinary Clinic and 4Paws Pet Resort we are committed to providing the best care for your dogs, cats, pocket pets, birds, and exotic pets. Whether you have a sick pet, need the most current preventative care, gentle dentistry, ultrasound, surgical, medical, acupuncture, reproductive services, rehabilitation with a water treadmill or EMERGENCY care, we are here for YOU!!!
We have two newly built, convenient, state of the art veterinary and pet resort facilities located in Park Falls and Phillips, Wisconsin. We see patients from all over the USA traveling through our area, take referrals from Wisconsin and Michigan veterinarians, and see all of our local pets living and playing in Mercer, Springstead, Park Falls, Loretta, Winter, Ladysmith, Hawkins, Clam Lake, Mellen, Glidden, Ashland, Phillips, Prentice, Lugerville, Ogema, Rib Lake, Medford, Spirit, Brantwood, Tripoli, Kennan, Catawba, Hawkins, Rhinelander, Tomahawk, and Glen Flora. All these small towns are reached by our clinics and resorts.
We are the ONLY veterinary practices in Price County that are specifically built for your pets in mind. We have the details covered, that will create a STRESS free comfortable visit. This includes lift tables with comfy tops, exclusive entry and exit doors for convenient pet movement, brilliant natural lighting for our in-house sick patient and resort suites, with specific health care floors and suites that prevent the spread of disease and provide the best comfort for your pets during their stays. Special air handling and heated floors were all designed just FOR YOU and YOUR pet because we believe this is very important and want to make sure YOU are well taken care of!!
Our family of dogs, cats, small pocket pets, and birds are in competent and caring hands, medically and socially, with the latest medical, surgical and diagnostic equipment and a health care team and veterinarians that are continually trained with the latest skills and technology. Be confident that we will provide timely, relevant, and least invasive solutions with our digital x-rays, 3-D ultrasound, electronic shared medical records, laser therapy, laser surgery, acupuncture and herbal medicine, reproductive services including artificial insemination, and our Physical Therapy Suite with a water treadmill and special flooring for sports medicine and rehabilitation for our surgical and weight reduction pets.
We offer routine and after hours EMERGENCY veterinary care services and in house hospitalization.
Our 4Paws Pet Resort is designed for Extended Stays and Day Camp. Check out all the perks of staying with us! You have the convenience of booking special baths, manicures, grooms, additional leash walks and snuggle time, water treadmill, dentals, veterinary visits and surgeries above and beyond their social schedule! The 4Paws Pet Resort was completely designed for your pet's comfort and needs. Large grassy yards, tiled floors with window suites with glass doors and swivel feeders place your dog's comfort at the TOP. The high fences, air conditioned, heated floors, music, play time, and interaction with our 4Paws Pet Resort Care Team make them wag with JOY. We require all resort pets to be current on vaccinations and stools free of parasites for the safety of all pets. PLAY ...PLAY....PLAY ....snuggle in with a warm beam of sunshine and we have one comfy pet. All this makes their stay STRESS FREE, SAFE, and outright FUN!!!
CATS ...CATS...CATS... We LUV you, too!!! Wow, we HAVE the SPOT for YOU!!! Yes...we know you don't like "talkative" dogs, so we have separate CAT Suites that are 10x10 foot tile rooms with window ledges, large windows for natural lighting, and views of gardens and woods to entice any inquisitive mind. Cat and Dog Families can stay together and are located at a distance from our Dog only suites offering a private and secluded get away. We also have suites with higher air circulation and separation for our rabbits, ferrets, chinchilla, hedgehog, and bird resorters. SO MANY options and SO MANY variations, you need to explore our website and TOUR our facilities to begin to appreciate our outstanding CUSTOMER CARE TEAM and 4PAWS PET RESORT and NORTH COUNTRY VETERINARY experience. Call in to schedule your tour today at either one of our state of the art clinics and pet resorts.
North Country Vet Clinic LTD is proud to serve the Phillips, WI area for everything pet-related. Our veterinary clinic and animal hospital is run by Dr. Lynda Ludwig, who is a licensed, experienced Phillips veterinarian.
Our team is committed to educating our clients in how to keep your pets healthy year round, with good nutrition and exercise. North Country Vet Clinic LTD stays on top of the latest advances in veterinarian technology and above all, remembers that all animals and pets need to be treated with loving care in every check-up, procedure, or surgery.